80Tons Per 24 Hour Wheat Flour Milling Machines.
1. Capacity: processing wheat 80tons per 24hours Hot Sell Super Wheat Flour Milling Machinery.
2. Final products: bakery flour, pasta, and brown flour.
3. By-product: Animal feed.
Product Name
80T/24H Hot Sell Super Wheat Flour Milling Machinery With Good After Sales Service
Raw Material
Hard wheat, soft wheat, and durum wheat.
Total Power
282kw
Workshop Size
Length:30M Width:10M Height:11M
Successful project
500T/24H South Africa with 3 sets of wheat flour milling plants.
300T/24H flour mill machines Malaysia.
The 240T/24H wheat flour mill in Zambia, Djibouti, Zimbabwe, Benin, Angola, Kenya and so on.200T/24H Wheat flour Mill in Egypt, Brazil, and so on.
The photo of  80T/24H Hot Sell Super Wheat Flour Milling Machinery.
More Details of 80T/24H High Standard Wheat Flour Milling Plant
When we design the whole set machine, we will think more for our client from every side. When the truck comes to the factory, the truck can directly put the wheat on the Raw wheat net, after pre-clean the raw wheat will get into the silo, no need people to carry the wheat. Always the wheat moisture bin is construction by cement. The line is the auto-working line, controlled by a PLC system. Which can show all the parameters of the machine, and show the rate of the extraction, show all the machine running situation? We would like to give some good suggestions to our client, we can help them to produce a different kind of flour according to the local situation and our client request, like semolina, bread flour, cake flour, brown flour.
Flow Chart for The Whole Project Of Flour Milling Machines Plant.
Workshop For 80Tons per 24Hours Wheat Flour Mill.
After Sales Service For Wheat Flour Milling Machinery.
More details for 500T wheat flour milling machinery, our technician people come there each year for maintenance of the machines.
we will send the engineer at any time when the customer needs to fix or maintain the wheat flour milling machinery.
Spare Parts Of Wheat Mill Machines For Our Customers.


we supply free spare parts for wheat flour milling machines.
Besides the branch office in Zambia, Uganda, and Ethiopia. we have a big team for after sales service for all the customers in China.
Advantage And Comparision for the wheat flour milling machinery.

You will see our wheat flour machines advantage and best design in the wheat flour milling machinery.
Quality Inspection Requirements For Each Wheat Flour Milling Machinery.

All the wheat flour milling machinery are inspected before loading.
For keeping flour mill machines running very well, we supply more and more spare parts even 5 years and 10 years.
Our factory For Wheat Machines.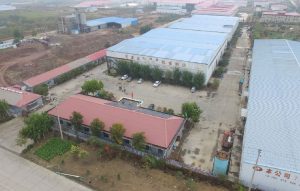 Our Super Team for wheat machines.
We are always here for you 365/7/24.
Jane Liu +86 139 3305 7265