We manufacture a variety of milling machines.These include maize milling machines, flour milling machines ,corn milling machines and corn milling machines.We have 5t/24h HDFM, 10t/24h HDFM, 20t/24h HDFM, 30t/24h HDFM, 50t/24h HDFM, 100t/24h HDFM,150t/24h HDFM, 200t/24h HDFM and 500t/24h HDFM milling machines.
We have operation mills more than 30countries,Uganda,Kenya,Tanzania,South Africa,Zimbabwe,Zambia,Ethiopia,Brazil, Egypt, Algeria,etc. Hongdefa has 3branch office in Africa,Lusaka/Zambia, Kinshasa/RD Congo,Addis Ababa/Ethiopia.
01
02
03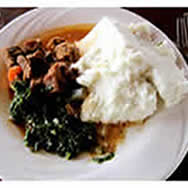 04
WE ARE A VALUABLE BUSINESS PARTNER
EXPERTISE IN MANUFACTURING MILLING MACHINES!